Severe Shortage of Containers Has Pushed Up Shipping Costs
Published:2021-02-09 16:49
The severe shortage of containers has pushed up shipping costs. Malaysia hardware and building materials have announced a comprehensive price increase, with an average increase of between 30 and 100% to the market. Some building materials with high demand have increased sharply, more than doubled.

The Chairman of the Kota Kinabalu Hardware, Machinery and Building Materials Merchants Association DATO' STANDLEY TEE TUCK CHIN (拿督郑达敬) pointed out during an interview today that the local industry mainly imports the above-mentioned raw materials from China.

In addition to the increase in ocean freight, the industry is also facing rising costs due to the implementation of the epidemic prevention SOP and the reduction in the supply of goods supplied by the manufacturers.

Due to the epidemic and labour issues reducing production capacity, manufacturers can only produce limited products while bearing higher operating costs, so they have to adjust product prices.

At present, the local hardware and building materials are very short of stock. The industry not only faces price increases and inaccurate delivery, but also faces the problem of delays and even possible interruptions in the supply chain.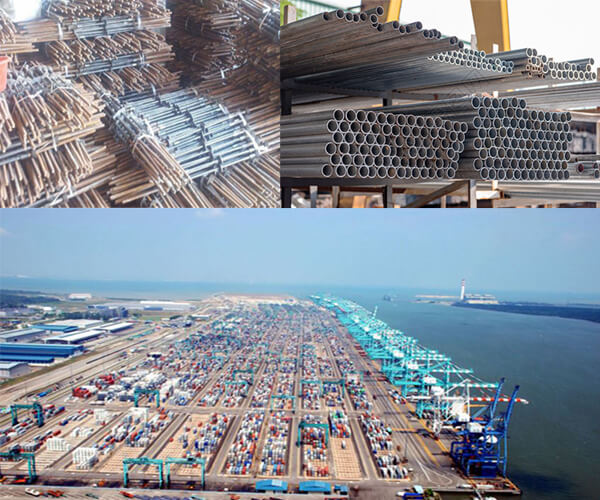 Copper and iron prices record high
DATO' STANDLEY TEE TUCK CHIN said that due to the recovery in demand, the price of copper and iron is currently at a historical high, and steel products are rising.

Reasons for the price increase include China's steel production after the epidemic has not recovered, and the tension between China and Australia has resulted in trade conflicts (Australia is the world's major coal exporter), the world is facing the implementation of the post-epidemic engineering plan and the demand increases, the shortage of containers pushes up the sea freight and the logistics freight.

Take steel nails as an example. In the past, the price per box was RM50, but now it has soared to RM80.

At present, not only the prices of building materials and hardware are fluctuating, but they are also very out of stock. The cost of each batch is different.

This year due to the epidemic, the international logistics capacity has dropped significantly, but now the demand is picking up, and the new year is coming, I hope that the industry will handle price fluctuations carefully.