The Federation Of Malaysia Hardware, Machinery & Building Material Dealers' Association
Published:2020-05-08Views: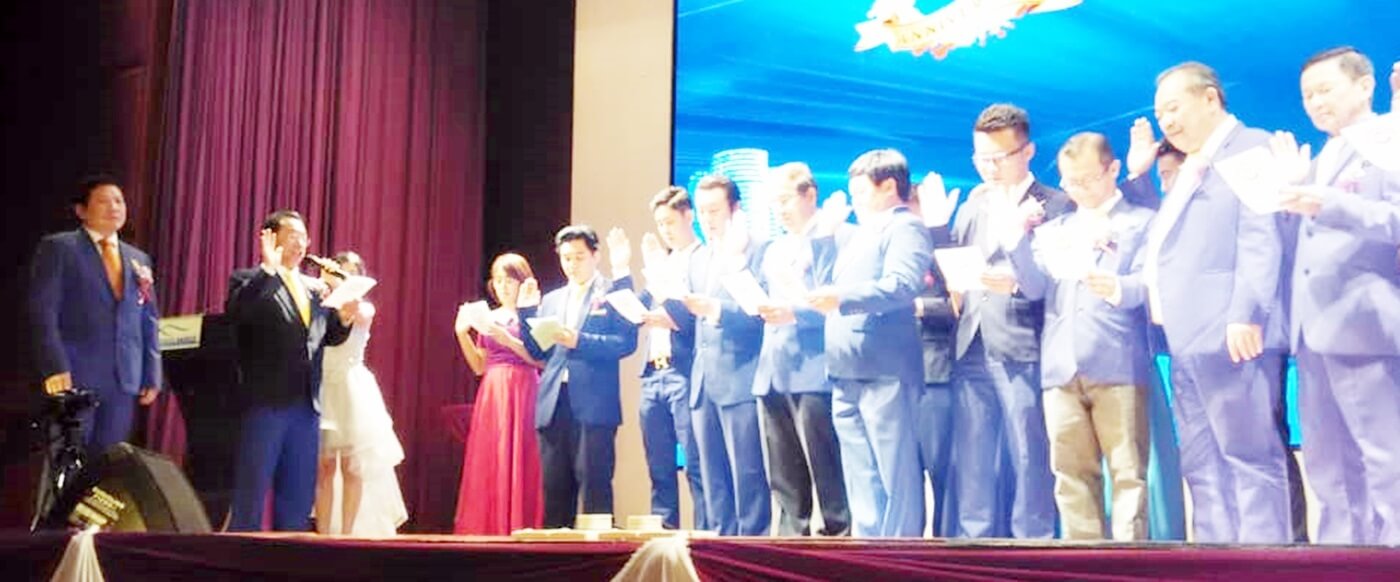 (image form sin chew daily)

On 23

th

, the president of the Federation of Malaysia Hardware, Machinery & Building Material Dealers' Association, Mr. Koh Seng Kiat said that,the Association welcomes the 30% of local businesses involved in the development of foreign projects announced by the previous government and hope that the Pakatan Harapan Government will effectively supervise this situation for increase gradually from 30% to 50% benefiting the industrial and commercial people and the country's economic growth.
He said that large-scale construction such as the East Rail has benefited only some businesses. Many SMEs hard to get the economic benefits. The main reason is that local SMEs cannot participate in many large-scale construction projects carried out by foreign capital in China.
"The Pakatan Harapan Governmentt must effectively monitor and take enforcement actions to ensure that at least 30% of local people participate in each project."
Mr. Koh Seng Kiat attended the 36th Anniversary Dinner of the Johor Hardware Machinery and Building Materials Merchants Association last night and presided over the 18th Board of Directors and the 2nd Tsinghua Group's inauguration ceremony. He said that the Association welcomes the new government to save huge amounts of public money. Used as other development projects, which in turn led to the vigorous development of hardware machinery and building materials.
Simplify the foreign workers' applications
"The hardware industry faces the challenges of rising operating costs and labor shortages. We urge the new government to adopt timely measures to help alleviate the economic burden faced by China's hardware machinery and building materials manufacturers.
"We also call on the Administration to simplify the procedures for applying for foreign workers, set up a one-stop application centre, and abolish the red tape that requires multiple government departments or agencies to coordinate labor supply and demand."
Mr. Koh also revealed that the association and the Malaysian Manufacturers Association and the other 30 groups submitted a memorandum to the government on Tuesday to reflect the problems and difficulties faced by various industries. He hopes the government can help to solve and improve problems.
He said that the government is now busy reorganizing the cabinet and reviewing the formulation of new policies. The hardware, machinery and building materials industry will take some time to re-enter the track.
He believes that the Chinese-funded projects reviewed by the new government will not affect the trade between the two countries. Besides that, hope it will not be blocked the local operators in business who import hardware machinery and building materials to China for many years.
In addition, the Chamber of Commerce will celebrate the 25th anniversary on October 5th and 6th. Special representatives from Asian and Pacific countries will be invited to attend. He hopes that the Council and the genres will contribute money to make the event successful and smooth. Expand.
Article source:

Sin Chew Daily: 04 June 2019