Hot Product | A Transparent Waterproof Coating For Tiles That You Need!
Published:2021-05-24 11:15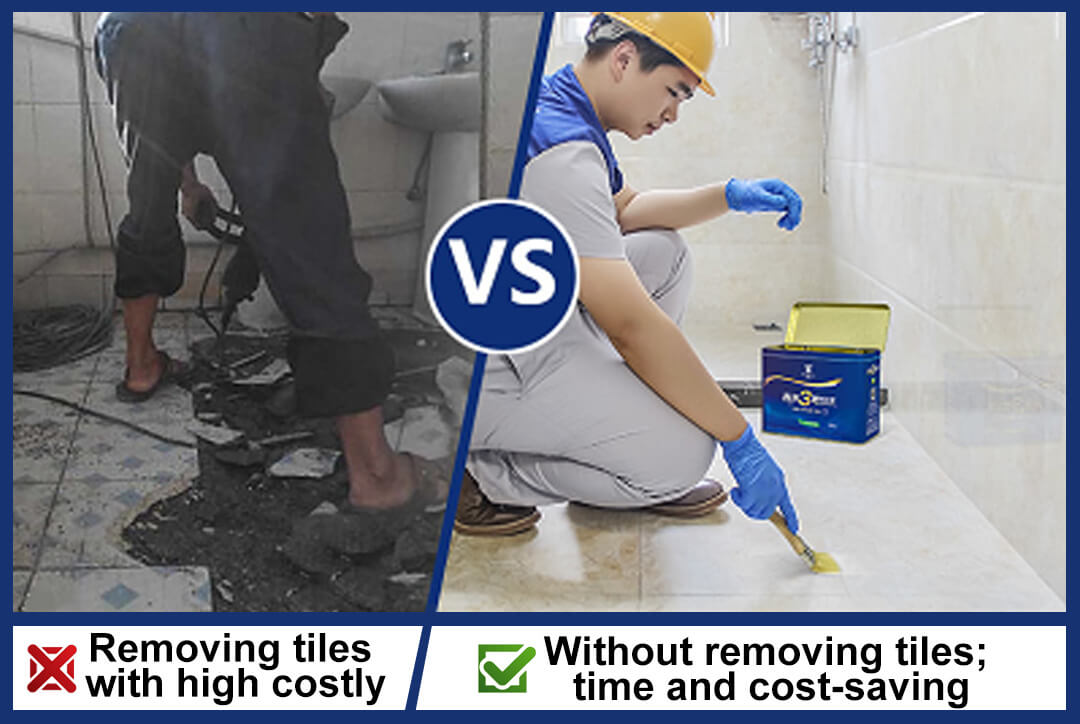 As we know it, bathroom is the space with a high frequency of use in our home, and also the place with the most pipes in the home. Therefore, waterproof measures must be taken, otherwise, the leakage will affect the normal life, no matter the leakage on the top of the bathroom or the leakage on the pipe or the floor and wall, will affect the normal home life.

So, what are the causes of bathroom leakage? How to stop water from leaking through the bathroom? This article will teach you how to deal with bathroom leaks.

Most Common Faces:
✅ Water leaking from the roof of the bathroom
✅ Water leaking from bathroom main water pipe
✅ Water leaking from the bathroom wall
✅ Leaking bathroom floor tiles

Signs of Water Leak:
⚠️ Damp or musty smell in the bathroom.
⚠️ Damp or wet carpet.
⚠️ Swelling floorboards, skirting boards, walls, or cabinetry.
⚠️ Loose or cracked tiles in the shower.
⚠️ Missing silicone or cracked grout.
⚠️ Discolouration or peeling paint on the ceiling below the shower.
⚠️ Mildew or mould.

Here are some of the leaking image of customer's house: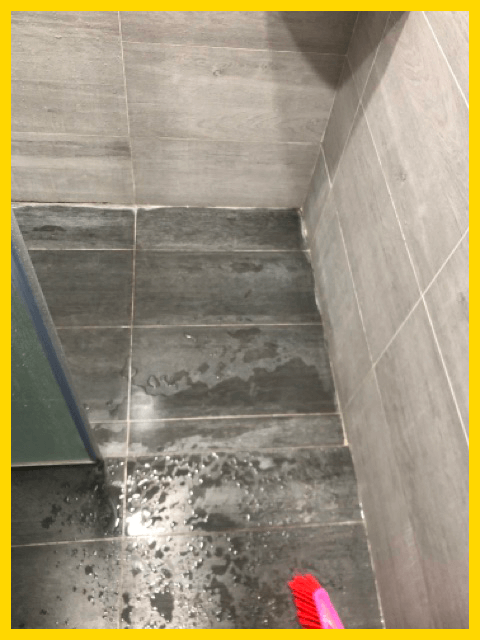 (bathroom tile leaking)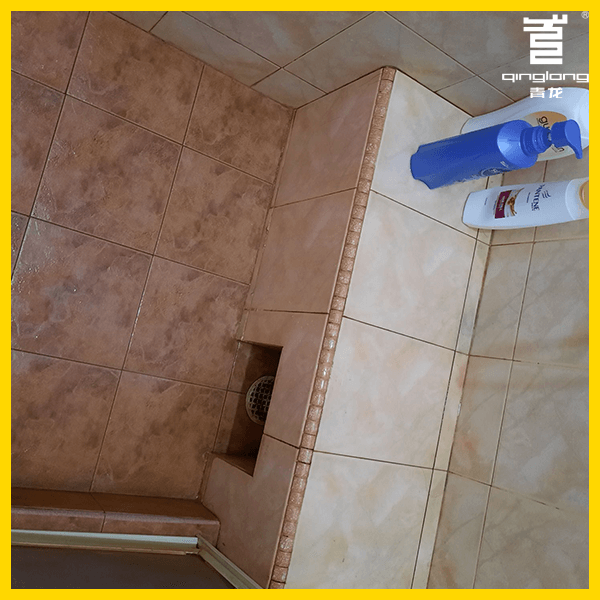 (bathroom tile leaking)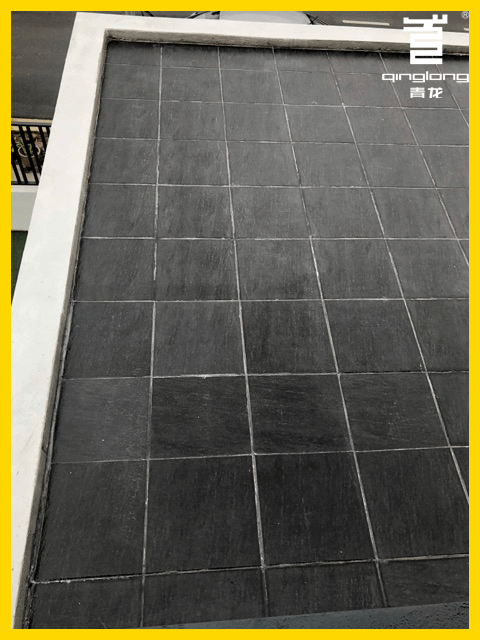 (balcony tiles leaking)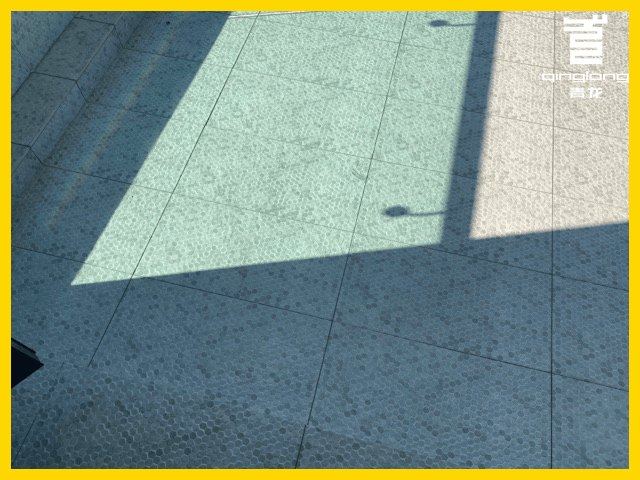 (balcony tiles leaking)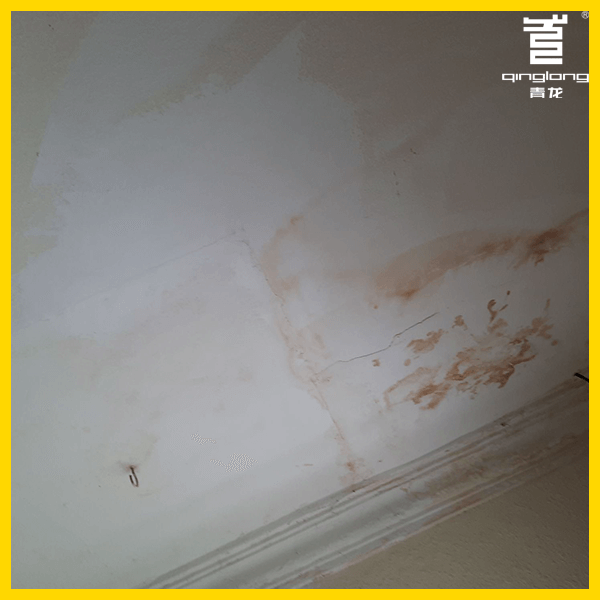 (wall m
ildew or mould)
Don't fancy pulling up the whole bathroom to fix it? Then take a look at the steps in this article to repair a leaking shower without removing tiles.

QINGLONG NO.3 Transparent Waterproof Coating
Introduction:
QL-No 3 Transparent Waterproof Coating
is a colourless, transparent, weather, environmental-friendly and water-resistant product. It is made up of a new type of high molecular weight polymers with a variety of variety of auxiliary agents from the curing agent.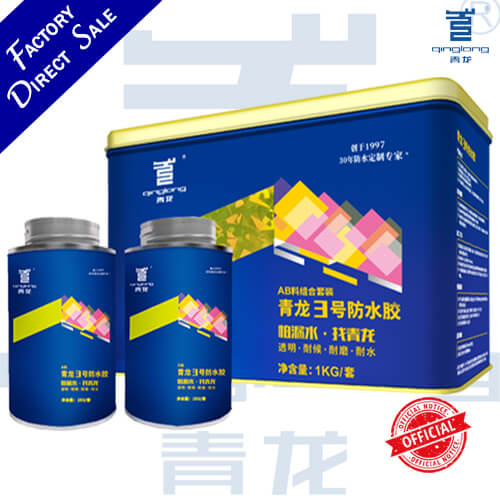 (QL- NO.3 Transparent Waterproof Coating)

Features of QL-NO.3:
➡️ Colourless and Transparent
➡️ No need to damage the original tiles
➡️ Resistant to high and low temperature, Water-resistant
➡️ Ease of use, can directly spray, paint, and brush
➡️ Non-toxic, and Environmental-friendly

Application Ranges:
➡️ Ponds/Pools tiles
➡️ Ceramic tiles
➡️ Bathroom tiles
➡️ Balcony tiles
➡️ Windowsill tiles

Application Methods:
Base Surface Preparation:
1. For tiles, use a rag or gauze to repeatedly polish the surface of the tile with talcum powder or cement. After polishing, clean the dust and oil off the surface of the tile.

2. After cleaning, the base surface must be kept dry before applying QL-No. 3.


Brushing QL-No. 3:
1. Mix the components A and the components B of QL No. 3, using a ratio of 1:1 in terms of weight.

2. After completing the application, make sure that the room is well-ventilated. The sections which are not in long-term contact with water can be used as per normal after 12 hours. The sections which are in long-term contact with water can be conserve as per normal 7 days to achieve the best results.

3. For toilets, pools and places which are always in contact with water, waterproof the vertical surface first, and the height of the coat must reach 1.5meters.
**The reference consumption is 0.1kg/m2 (thickness is 0.1mm).

4. Thereafter, paint the horizontal surface.
**The reference consumption is 0.2kg/m2 (thickness is 0.2mm).

5. For the sections which are not in long-term contact with water such as balconies, apply the product directly on the gap between the tiles.


Projects References: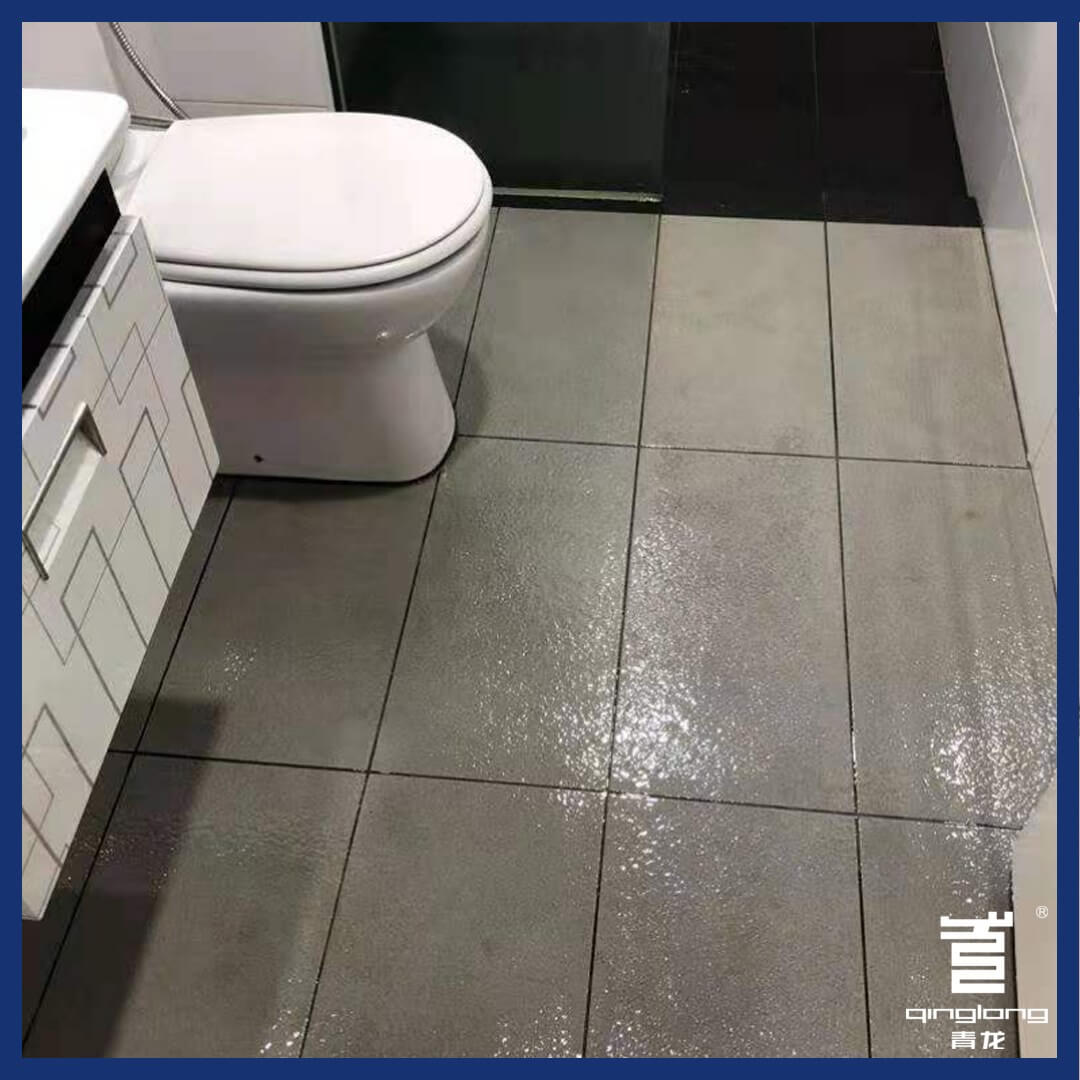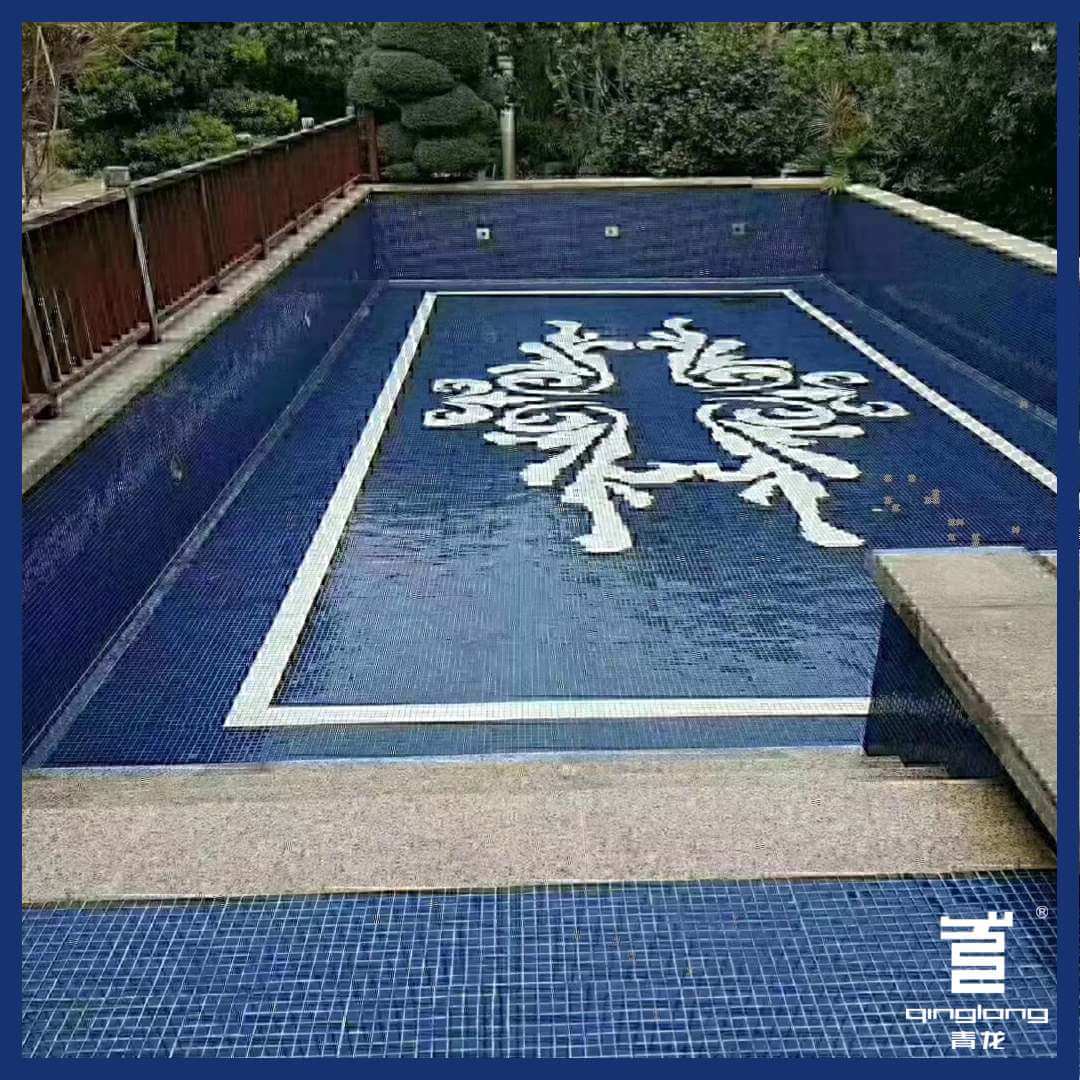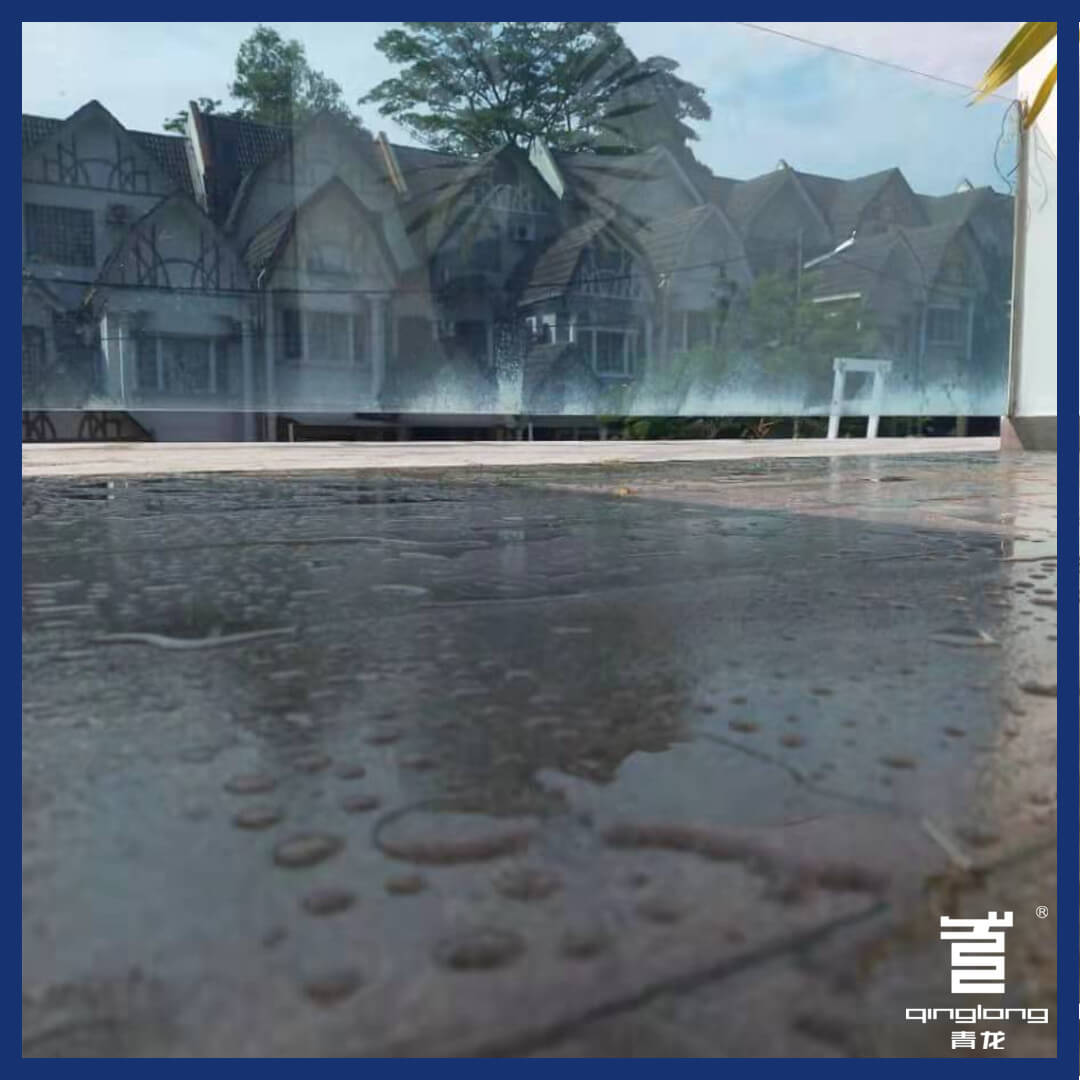 For more details, you can refer to these links:
Leave your message
HERE:
Shopee:
Lazada:
Video of QL-NO.3