How to Prevent the Common Quality Problems of SBS Waterproofing Membrane Paving?
Published:2021-02-19 14:34
In the basement waterproofing project,
SBS waterproofing membrane
has been widely promoted and applied. However, due to various reasons, the common quality problems during the construction such as poor bonding of the waterproofing membrane and the base layer, hollowing, and failure of the membrane material to meet the requirements often occur, which affect the overall quality of the waterproofing project.

So, how to avoid and prevent these common quality defects in construction and improve the pass rate of
SBS waterproofing membrane paving
?
Preparations: First, the sampling and inspection to ensure the qualification rate of the waterproofing membrane; Second, the surface of the waterproofing membrane should be clean and pollution-free; Third, the construction environment temperature should meet the specification requirements; Last, the base surface treatment should be dry and non-humid.





Common problem 1: The lap length of the joint is too short.
Solution 1: Strictly control the length of the lap joint.
1. It is clearly required to all waterproof construction personnel that the overlap length should not be less than 10cm.
2. During waterproofing construction, there must have a site supervisor to strengthen supervision and effectively control the length of the overlap.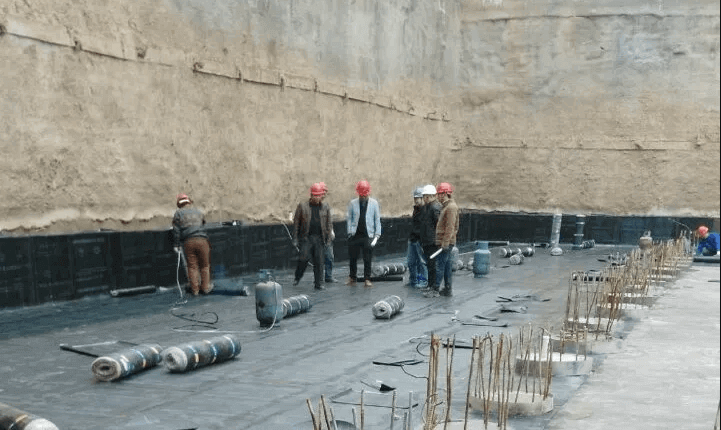 Site supervisor to supervision


Common problem 2: The flatness of the base layer is poor.
Solution 2: Cleaning and increasing the levelling of the base surface to ensure that the levelling error of the base surface is less than 4mm, and the surface is smooth and free of foreign objects.
1. Before laying, remove the debris on the surface of the base layer. Clean up and free of sand, stones, and residual mortar.
2. Use cement mortar to levelling and repair the dents on the surface.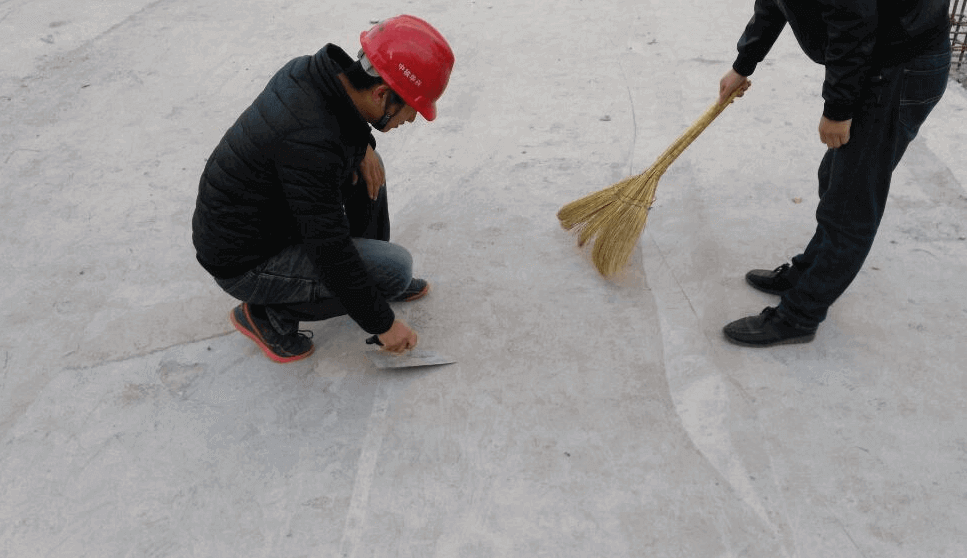 Remove the debris on the surface of the base layer


Common problem 3: The internal and external angles are not treated specially.
Solution 3: Pave the reinforced layer at the internal and external corners to ensure that all the corners are paved.
1. Use cement mortar to form the arc angle in internal and external angle. The minimum radius of the internal angle is 50mm, and the minimum radius of the external corner is 20mm.
2. After the internal and external angles are made into arc angle, lay the membrane as a reinforcement layer. Make the internal and external angle as centre, both sides are 250mm wide.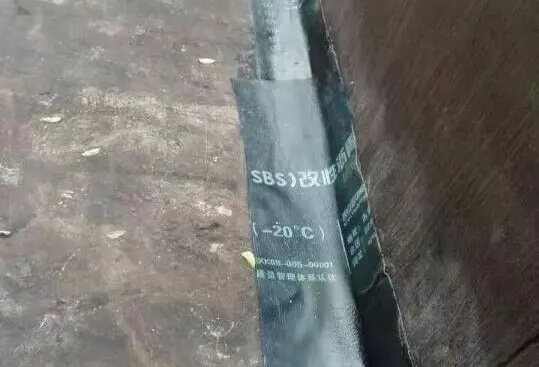 Reinforced layer at the internal and external corners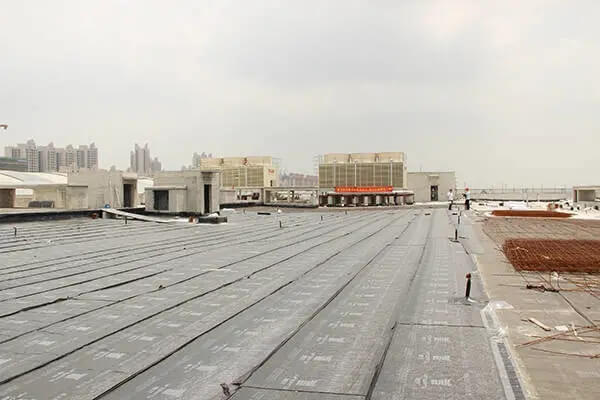 Construction effect meets quality requirements