Too Costly to Smash the Bathroom Tile?
Published:2021-01-06Views:
As we know that the most leaking part in house is our bathroom, it will not only affect our daily life, but will also be complained from downstairs, resulting in the deterioration of the relationship between the neighbours.

Formerly, if we want do the bathroom waterproofing, we need to smash the tiles which caused too costly for the family. This is not only wasting money but also wastes time, causing the bathroom to be unusable for several days. The following is an example of easily controlling leakage without smashing bricks.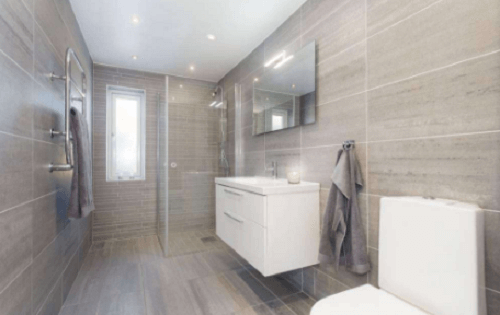 Firstly, to meet the conditions for avoiding smashing bricks
One of the cases of water leakage in the toilet is the failure of waterproof layer. Whether it is the aging of the waterproof layer, the use of inferior waterproof materials causes the waterproof layer to fail, or the waterproof layer is damaged, this is the method to avoid smashing bricks.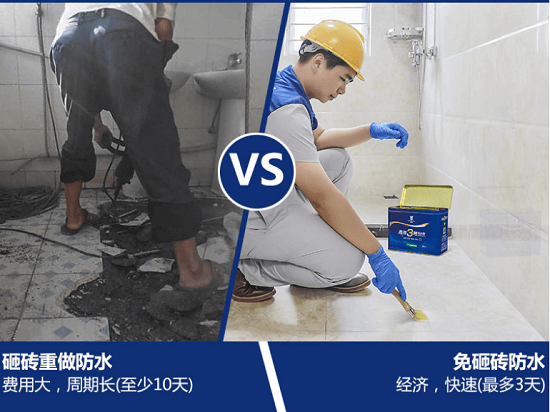 Secondly, solution of non-smashing tiles
For the tile surface, use gauze to repeatedly polish the talcum powder or cement on the surface of the tile to remove the polishing wax and oil on the surface of the tile. After polishing, clean the surface of the tile. For the concrete or cement base surface, keep the surface clean and free of oil stains.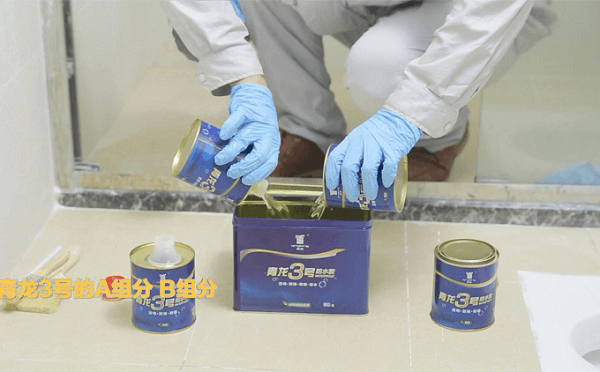 For toilets which are always in contact with water, waterproof the vertical surface first, and the height of the coat must reach 1.5meters. The reference consumption is 0.1kg/m2 (thickness is 0.1mm). Thereafter, paint the horizontal surface. The reference consumption is 0.2kg/m2 (thickness is 0.2mm). For the sections which are not in long-term contact with water such as balconies, apply the product directly on the gap between the tiles.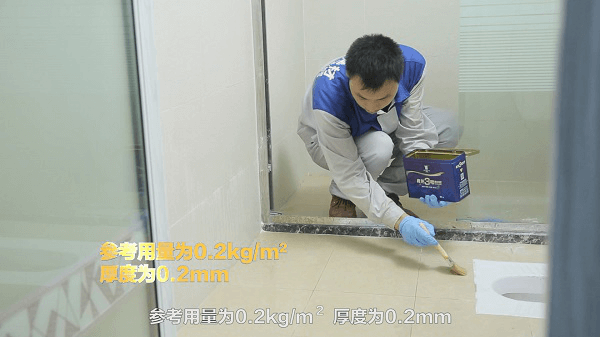 After completing the application, make sure that the room is well-ventilated. The sections which are not in long-term contact with water can be used as per normal after 12 hours. The sections which are in long-term contact with water can be conserve as per normal 7 days to achieve the best results.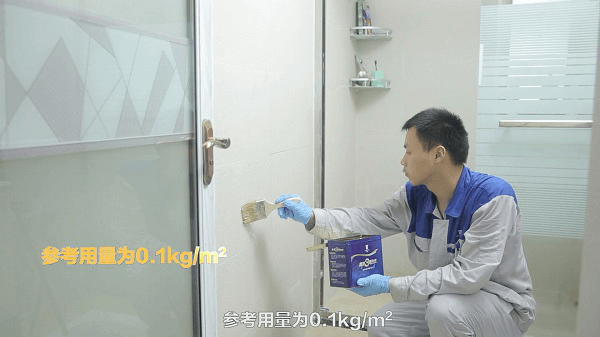 Thirdly, advantages of non-smashing tiles
The construction is simple, convenient, and fast, without complicated procedures, cost-savings, and the QL-NO.3 can directly play the role of waterproofing without damaging the original decorative layer, and is resistant to slippage and wear and does not yellowing for a long time.

Here are our QINGLONG e-commerce platform (SHOPEE & LAZADA), for those who have interest to purchase may click on this link.