Qinglong Cup Special Event [MASTER SIFU] Waterproofing Competition
Published:2021-03-24 14:47
If you are the followers of
Qinglong Facebook Page
, would you remember last week QINGLONG company has held the QingLong Cup special event which called as ~ MASTER SIFU. This event has attracted many experts who engage in hardware materials, renovation, contrators, relevant industry, etc. to join in this competition.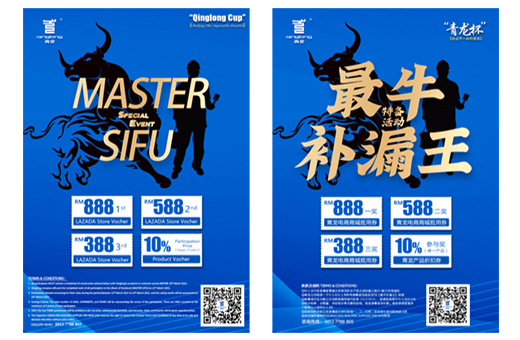 This competition required those experts/masters to upload their photos or videos during their waterproofing construction with apply our QingLong waterproofing products.
Lastly, Thanks to those users who participate in the vote and always support us.